Melina Shadman is a talented pianist, composer, and piano teacher from Fairfax, Virginia. Born on July 24, 1998, she has spent the last decade honing her craft and has become a rising star in the music industry.
Early Life and Education
Melina Shadman grew up in a musical family. Her father is a pianist, and she was exposed to music from a young age. She started playing the piano at the age of fourteen and quickly developed a passion for it.
Melina's natural talent for music was evident from the start, and her teacher was impressed with how quickly she learned and how skilled she was. In just four years, Melina was able to learn everything she needed to become an accomplished pianist. She continued to study music in college, earning a Bachelor's degree in biology. During this time, she had the opportunity to perform in various concerts and recitals, showcasing her musical talents to a wider audience. Melina's passion for music has continued to grow throughout her life, and she remains dedicated to sharing her love of music with others through teaching and performing.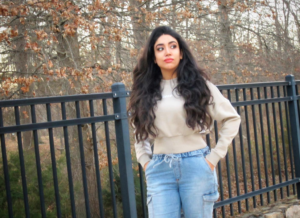 Melina's piano teacher, Dr. Saeed Khadiri, played a crucial role in her musical development. Under his guidance, she learned the technical aspects of piano playing and developed her own unique style. She credits him for helping her become the musician she is today. Dr. Said Khadiri, the man responsible for establishing the first ever Music Education Department in Iran at the University of Tehran.
Musical Career
Melina Shadman's musical career began when she started performing at local venues in Virginia. Her talent quickly caught the attention of audiences and critics, and she started getting invitations to perform at concerts and private events. She has collaborated with other musicians, including singers, guitarists, and percussionists, and her music has been well received by audiences and critics alike.
In addition to performing, Melina is also a skilled piano teacher with six years of experience. She has worked with students of all ages and skill levels and has a passion for teaching. She currently works as a piano teacher and Adventure in Music teacher at a music academy, where she teaches private lessons and the basic music education of ten instruments, including vocal, guitar, violin, flute, drums, saxophone, cello, trumpet, clarinet, and piano/keyboard. Her students are very satisfied and enjoy coming to class.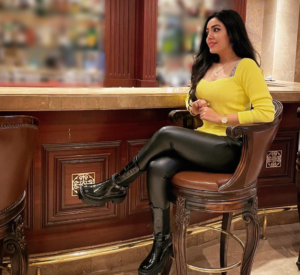 Melina Shadman's music is a blend of classical, jazz, contemporary, and pop music. Her compositions have a unique sound that is truly her own. She has released several singles and albums, including "Bella Ciao" and "Salam E Akhar," which have been featured on radio stations and streaming platforms such as Spotify and iTunes. She is constantly working on new material, and her fans eagerly await her upcoming releases.
Passion for Music and Science
Melina Shadman's passion for music is matched only by her love for science and dentistry. She has a deep interest in the fields and spends her free time reading books and articles about them. She hopes to combine her two passions one day and create something that can benefit both fields.
Personal Life and Social Media
Melina Shadman is an only child with no siblings. She is kind-hearted, very nice, active, talented, and has a high standard for herself. She is honest and highly intuitive, which helps her connect with people on a deeper level.
Although she is a musician, Melina does not like to share her personal life on social media. She prefers to express herself through her musical page by sharing her piano performances and talents. She mentioned a few times in her story how most of the people that she follows herself are hidden on her Instagram stories since she posts at least one story every single day and she does not believe that they should know about what she is doing every day or what update or release she has. However, those who follow her, which are almost 300k followers, have access to her stories.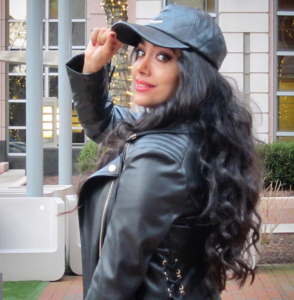 Conclusion
Melina Shadman is a talented musician with a bright future ahead of her. Her unique style and passion for music have earned her a place in the hearts of music lovers worldwide.