WunTayk Timmy Louisville Kentucky native is arguably the next artist to blow from Kentucky. WunTayk is best known for his crazy punchlines and lyrics. Came up in the music scene alongside of Bryson Tiler, Vory to name a few. His highly anticipated project "Rest When I'm Rich 2" has been on hold for a few years for the fans from his first project "Rest When I'm Rich" that dropped in 2018.
Worldwide popularity
His song titled "WunTayk Timmy x Pop Out (Remix)" gained worldwide popularity which got million of views across YouTube, Instagram and other social media. The song was released on Jun 13, 2019. The song was highly noticed by critics and audience and received positive reviews.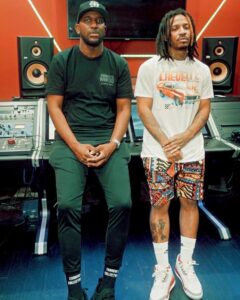 His song titled "Til It Ain't" earned worldwide popularity on Spotify.
Upcoming project
WunTayk recently joined forces with Atlanta's DJ Scream set to drop a project together this September called "MR Rap"
Follow WunTayk Timmy on all social media platforms for more updates!