Xoxo Grim is a well known musician from USA who became famous through collaborations with Teejayx6 , 10kkev , Kasher Quon , Propane Media , etc. His real name is Korbin Wolflin, but widely known as his professional name. This young artist was born on 15 September, 2001 in Columbia , Tennessee, USA and brought up in Columbia , TN. Xoxo grew up with a passion for music and played the piano and trumpet since his young age. He has a younger brother and supportive parents, with whom he grew up in Columbia , TN for all of his life . He graduated high school and currently enrolled in college for criminal justice. He is looking into becoming an attorney who specifically helps people in need.
Struggle
This young musician had to struggle a lot in his life and grew up without even having a real bed. His family never had much money. Xoxo broke his back in a car wreck right when his music career was starting to branch out . He has overcome all of this now . At present, he is best known for his songs and albums including 1-2-3, Swipe Siblings, Lines and others. He began recording himself at an early age, rapping along to hip-hop's beats.
Music
As an outlet for his experiences, he began posting his songs on various music platforms. His music is now available on Soundcloud, Spotify, Apple Music and so on. He took music as his profession and made himself as a musician from 2019 and collaborated with the likes of Dj Phat, Iayze, Teejayx6, 10kkev, Kasher Quon, YSR Gramz, etc till now.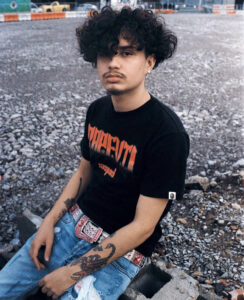 Breakout
He came up off of his breakout single "Swipe Siblings" and have been going up ever since. His goal is to be the biggest musician to ever exist from his city.
By his hard work, Xoxo Grim has made him a famous musician in USA and abroad.