Giorgio Leone is a 29 years young DJ and producer who was from Italy and born in May 8, 1991 in Catania, Italy and also raised in there. He is the founder of Our Muzik, a popular nightlife organization in the Techno world. It is a very successful group that is dominating the techno scene in Taiwan and Asia thanks to their revolutionary ideas and the perfect mix of different styles and cultures. This group has helped him to achieve the first successful event they hosted: 'Yellow Summer Groove'.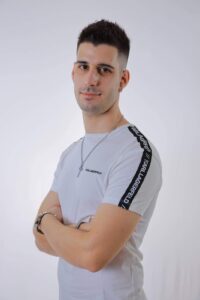 Journey
He is currently based in Taipei, Taiwan but active around Asia. He lives in London, UK. Since he was young he showed a strong interest in Techno, Tech-House, and House music. He started his journey from 2015 when he was only 23 years to approach Catania's techno scene where he met many other producers and DJs, this led him to make the first steps to become a disk jockey and then to finally get closer to the music production as he always wanted to put the emotions that he feels in the music he produces and plays in order to have a unique style. Leone is a producer and Dj with Detroit influence in his music. He studied Music Production at the SAE Technology Group Athens. Member of the mighty Omerta Collective sharing the decks and his passion with his bros all over the world and he is an X-member of the successful Trip-Tech duo.
Our Muzik
He officially approached music at a very young age. He's been influenced by the Italian Techno underground movement. With an ear for beautiful melodies, his ultimate goal is not only to produce great music but also to create emotionally-inspired sounds that captivate the listener, making them feel the same vibrations. After releasing many tracks with his first label, Giorgio Leone founded Our Muzik, a popular nightlife organization in the Techno world.