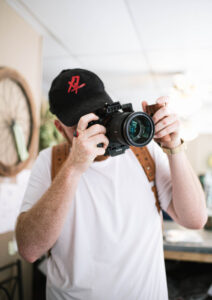 Joshua Judy, also known as x7judy is an Young American entrepreneur who is also the founder of x7live and Jukeboxculture.com. He was born in November 15, 1990 in America. He is the founder of x7live, Jukeboxculture. In late 2015, he founded x7live to caters to business'/clients' needs in web design, marketing, commercial videos, rebranding, wedding videography and more.
Companies
His company has shot over 40+ business commercials. The company has shot over 40+ business commercials, designed websites for clients, and helped achieved marketing goals for businesses all over the bluegrass area of Kentucky. By this, he started his journey in 2015.
Josh Judy has always had a passion for music and pop culture and wanted to create his own "worldstar"-esque music & entertainment platform of his own. Judy was also good friends with Stephon Dupree, who was managing a soon to blow platinum artist at the time out of Louisville, KY.
Success
He attributes a lot of his success to his wife, Samantha Judy. Her support and encouragement throughout every level of his entrepreneurial journey has been invaluable. Judy had great opportunities to work and make videos with artists such as Wuntayk Timmy, Teddy Swims, Dreebo Squeeze, OBN Dev, Mykko Montana (with Gorilla Grind Films) Stephon Dupree & More.
In 2017, he started the media company Jukebox Culture. After several failed attempts to gain some momentum for the website, the brand started to gain traction via Instagram. @JukeboxCulture has steadily grown into a more popular page and encourages artists, influencers, and business owners of all levels to submit their best work for a chance to be featured.
Other works
He has skills in Graphic Design, Photography, Web Design, Photoshop, Social Networking, Administration, Social Media Marketing, Facebook, Business Strategy, Management, Microsoft Word, Sales, Strategy etc. He basically works at CEO of x7live.com @ Co-Owner of Vici Clothing CEO @ x7Live, Administrator @ KY Twisted.
It can be said that, he is one of the successful businessmen who achieved his good luck by doing hard work and also gave people a source of income so that they also can make their career properly.