Rogelio Vonz Santos is an American entrepreneur. This genius was born in August 18,1979 in Los Angeles California, USA and also raised in there. He is the co-founder, Chairman, and CEO of Amylex.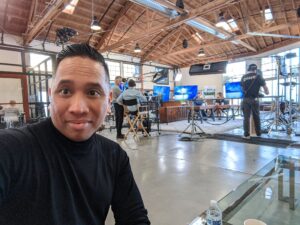 Under his leadership, he successfully developed and led the company towards its first FDA approval. Santos has also founded companies including a multinational software development and digital media firm, a national real-estate technology services agency, a non-profit organization, and a web-based construction project collaboration platform.
Inventor
He is also recognized as the inventor of a disaster response solution called the Butterfly House providing "folding houses" or rapid deployment shelter systems to disaster survivors. Rogelio started his career from a very young age. From early-stage he had a talent to manage leadership very well. Now, he is a famous and successful entrepreneur who has great plans to make his career more fruitful. He the CEO of Aevolve AG, a Swiss-based company with a mission to revolutionize financing for medical innovations that leverages the power of blockchain technology.
NuCision
He Co-founded NuCision, which aims to offer a novel solution to pandemic-causing viruses and develop the world's first gene-based targeted antiviral against the novel coronavirus SARS-CoV-2. In 2014, He Invented and designed the Butterfly House for the Typhoon Yolanda victims. He has received many other notable awards including recognition from the New Jersey-based Ernst & Young and NJ Biz Magazine as one of New Jersey's top 30 entrepreneurs.
Featured
He has been featured on TED Talks and featured on major news outlets like the Wall Street Journal, CNN, and Bloomberg. Rogelio developed outsourcing operations in the Philippines for US clients, center group to 256, servicing a variety of centers. The operation specialized in KPL services (Knowledge Process Learning) including call center services, software development and digital marketing.